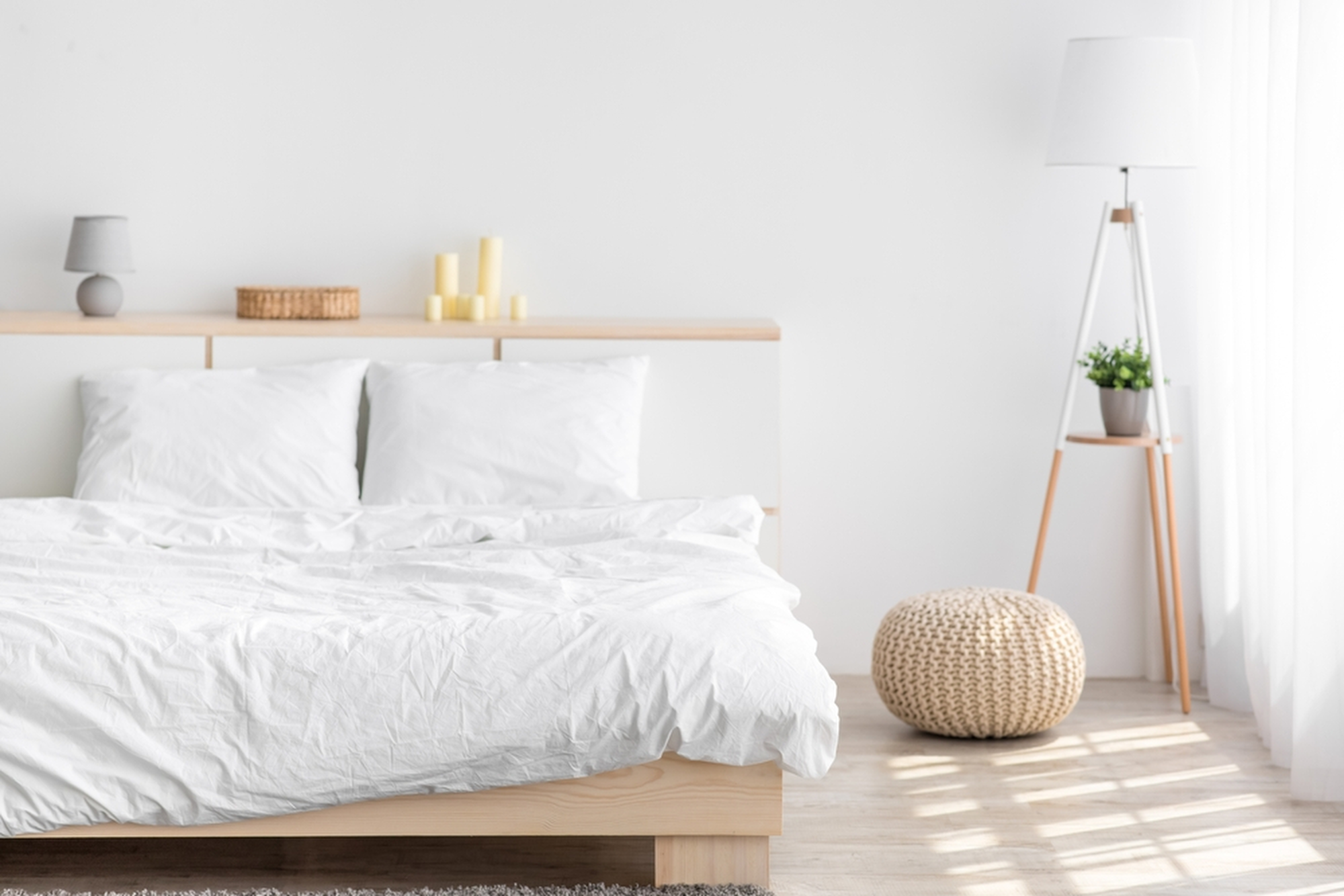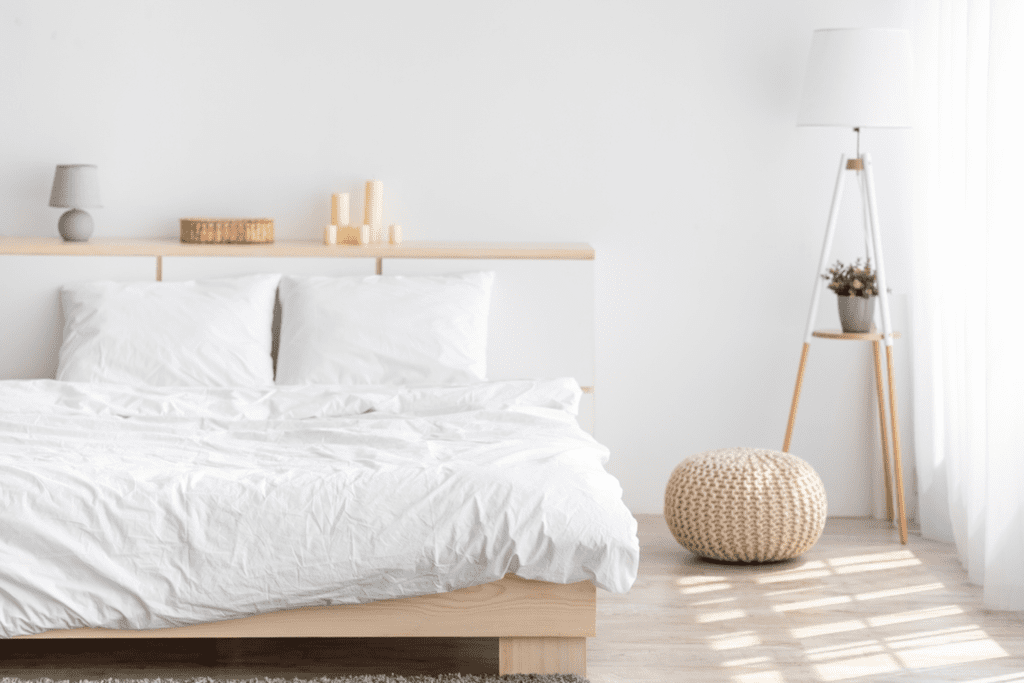 Bedrooms can help you achieve a number of goals in life. Whether it be to unwind and have some "me"
time, to have a personal space where you can recharge, or to use it as a place of reflection, the bedroom
is one of the most important areas in any home.
Cozy bedrooms are often sought after by first-time home owners and those who are sick of a bedroom
that is too cluttered. This blog will help you redefine the way you think about a bedroom. It will also help
you create a space that you are proud to call your own. So without further ado, let's get started and
learn the ABC's on how you can Create a Cozy and Minimalist Bedroom!
1.Throw out bedroom junk
The first step to creating a clean bedroom is to throw out the junk. It's time to start with a clean slate. You're going to want to do this for the sake of your health and your sanity. The best way to start is by taking out the trash. Trash can be a hoarder's paradise, and can lead to a bedroom that's dirty and cluttered. Also, consider to throw out old items that are no longer useful to you. Make space for the things that will truly matter on your journey to creating a minimalist bedroom.
2. Give focus to the wall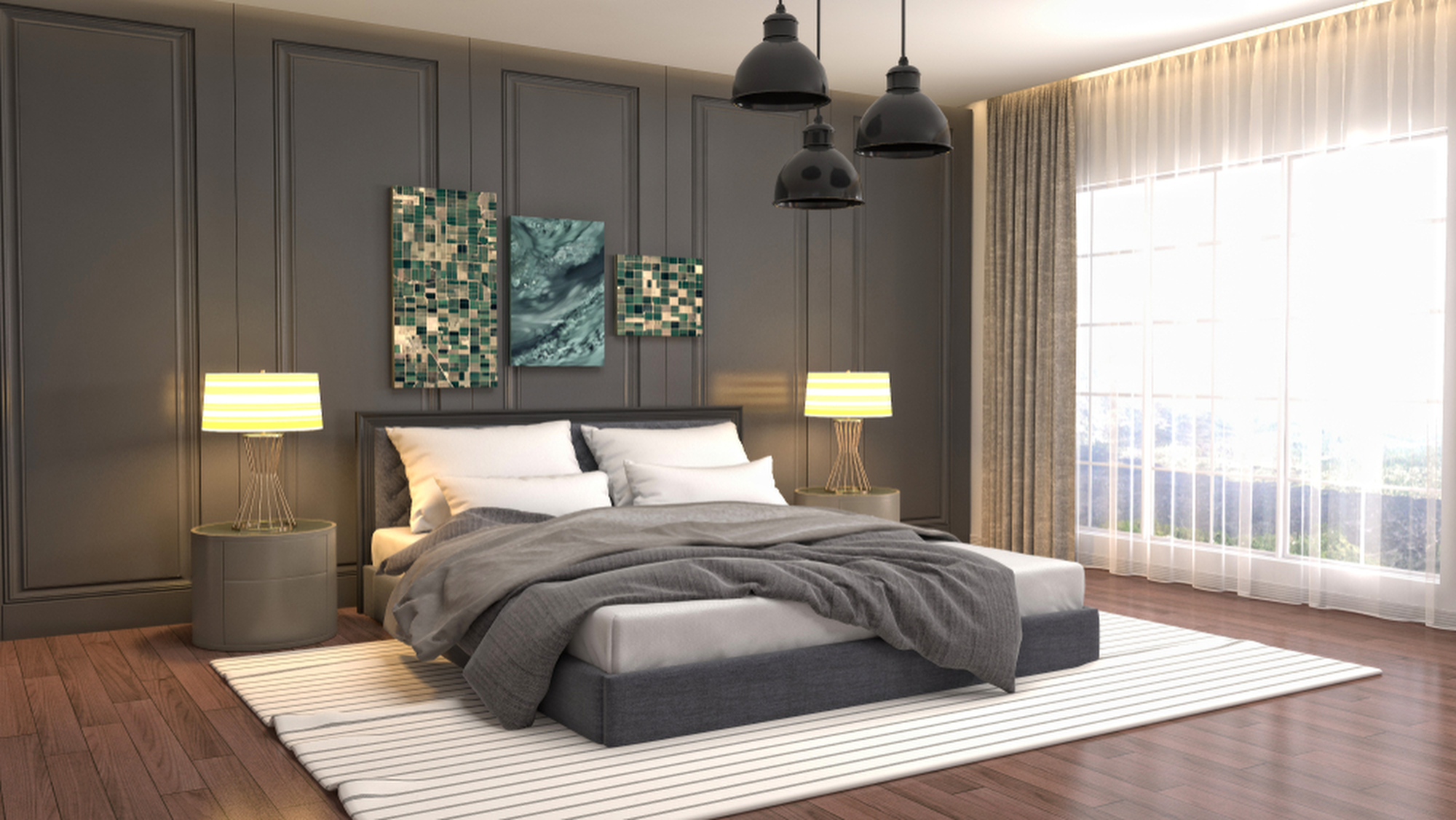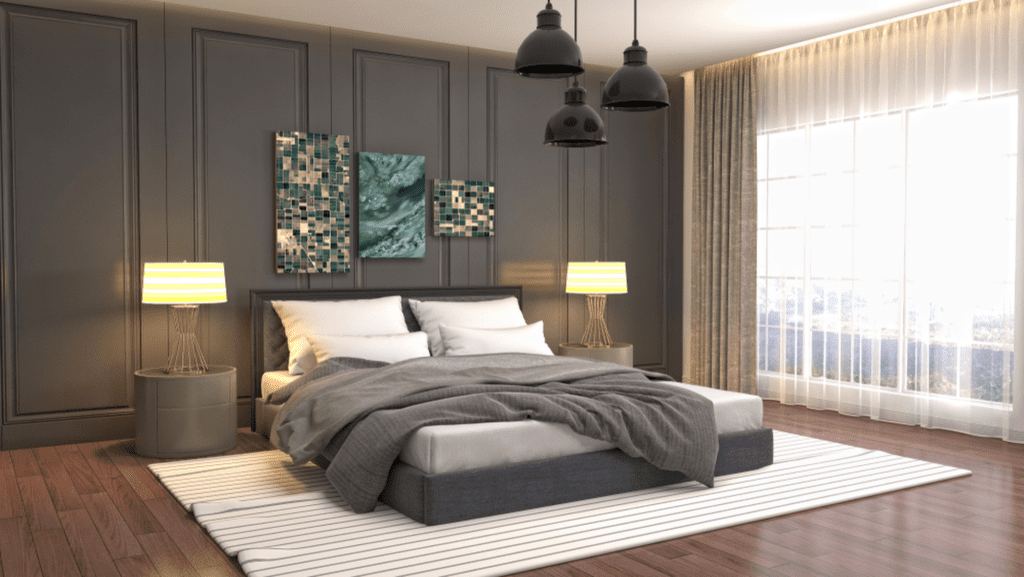 A focal point is the thing that draws your attention and makes a room feel special – and your bedroom wall must be it. Giving focus to your walls is a good way to create a bedroom that is more serene, more peaceful, and less stressful. If you are in doubt on how you can make your bedroom wall interesting, choose a theme that deeply speaks your personality. You can also hang a painting or frame with the people you love, framed dried flowers that takes you back to a thrilling feel, or nature-inspired curtains.
3. Plump for natural light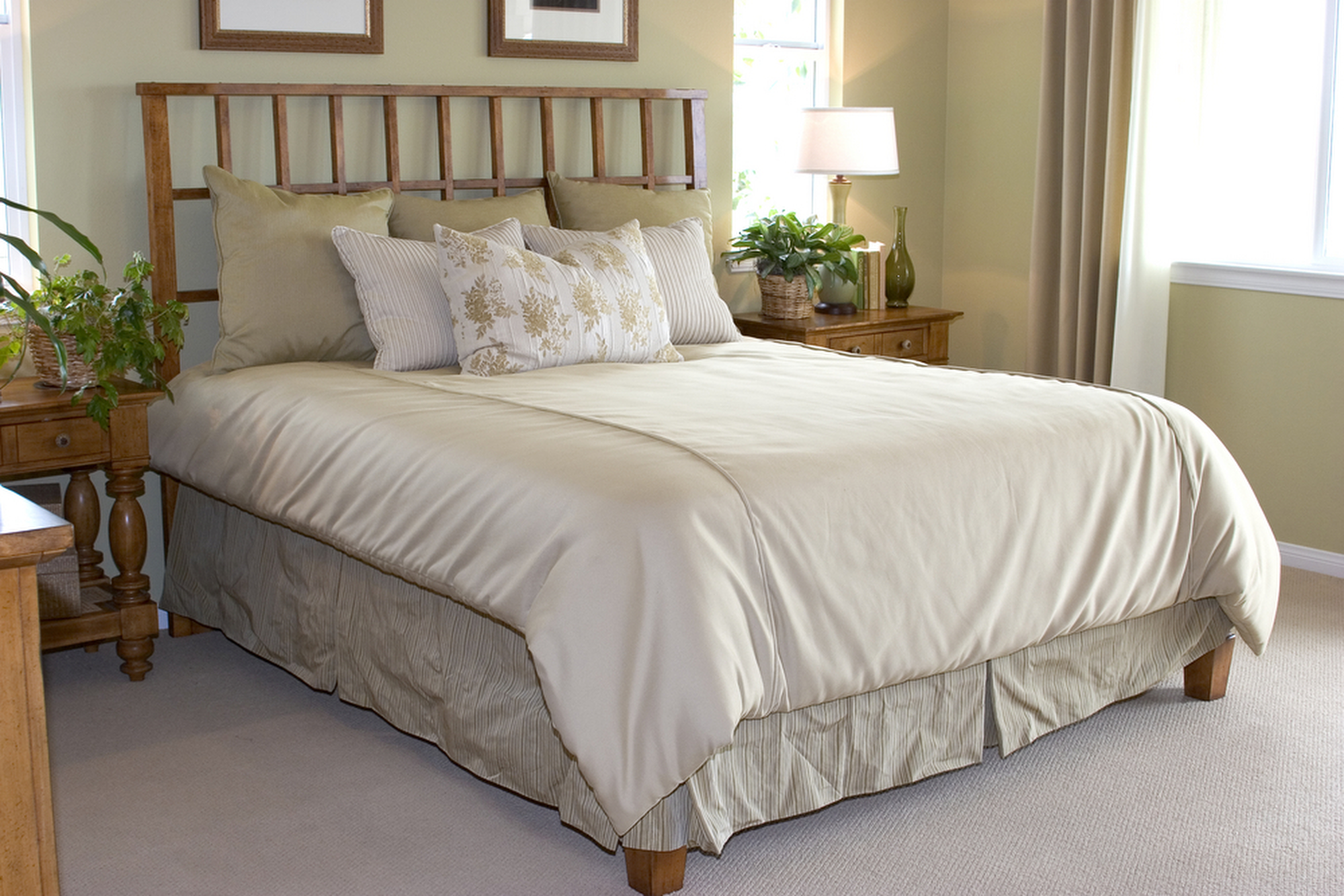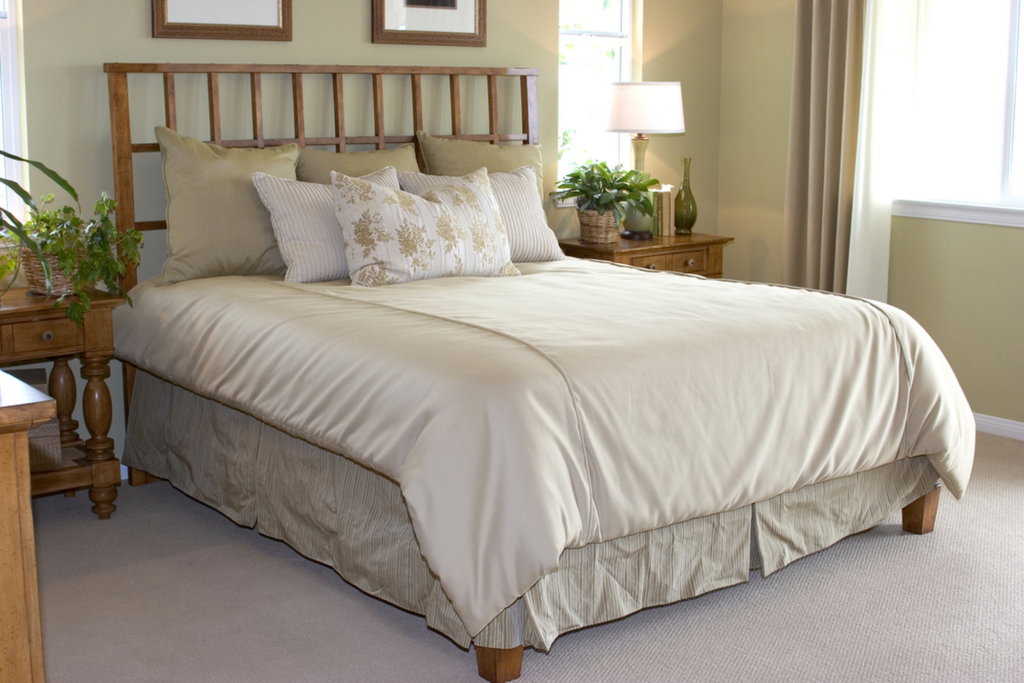 There is no denying that natural light is the best way to create a cozy and minimalist bedroom. Multiple studies have proven that natural light affects our mood and energy levels. When your bedroom has natural light, you will feel empowered and energized. It also adds an element of
peace. Keep in mind that your bedroom should be an escape from the busy world outside of it – and in order to create a safe space, opting for natural light release melatonin in our brains but also increases the quality of sleep.
4. Cast up wood touches
To create a comforting bedroom that feels minimalistic, you can use wood touches to enhance
the unique touch of the décor. One way to do this is by attaching a wood headboard or bed
frame. You can also add a wood nightstand or a wooden chest of drawers if you have a budget.
5. Buy Neutral-Colored Bedding
If you want to create a minimalist bedroom, you should buy neutral-colored bedding. This way, you will have a clean and crisp bedroom that is easy to decorate, or you will be able to inset splashes of accent color far along.
As many of you might say – go back to BASICS! Because if you really want a room with a Zen vibe, sometimes, browns and beiges are all you need. To give you an example, white walls partnered with all-white bedding is best when given a classic touch of wood or turn-of-the-century detailed lampshade. You can then add an art print you love or a rug that complements the bedding and wall. Luckily, you can now find the most luxurious organic bedding experience in the most beautiful neutral colors with Nite Nite Store! The company offers a variety of neutral colors that will match
any décor and add a calming, soothing atmosphere to your bedroom, nursery, or home. Nite Nite Store's organic bamboo bedding is made with 100% natural bamboo lyocell and is 100% eco-friendly. Rest assured that you are getting the best organic bedding and a product that will last for years to come!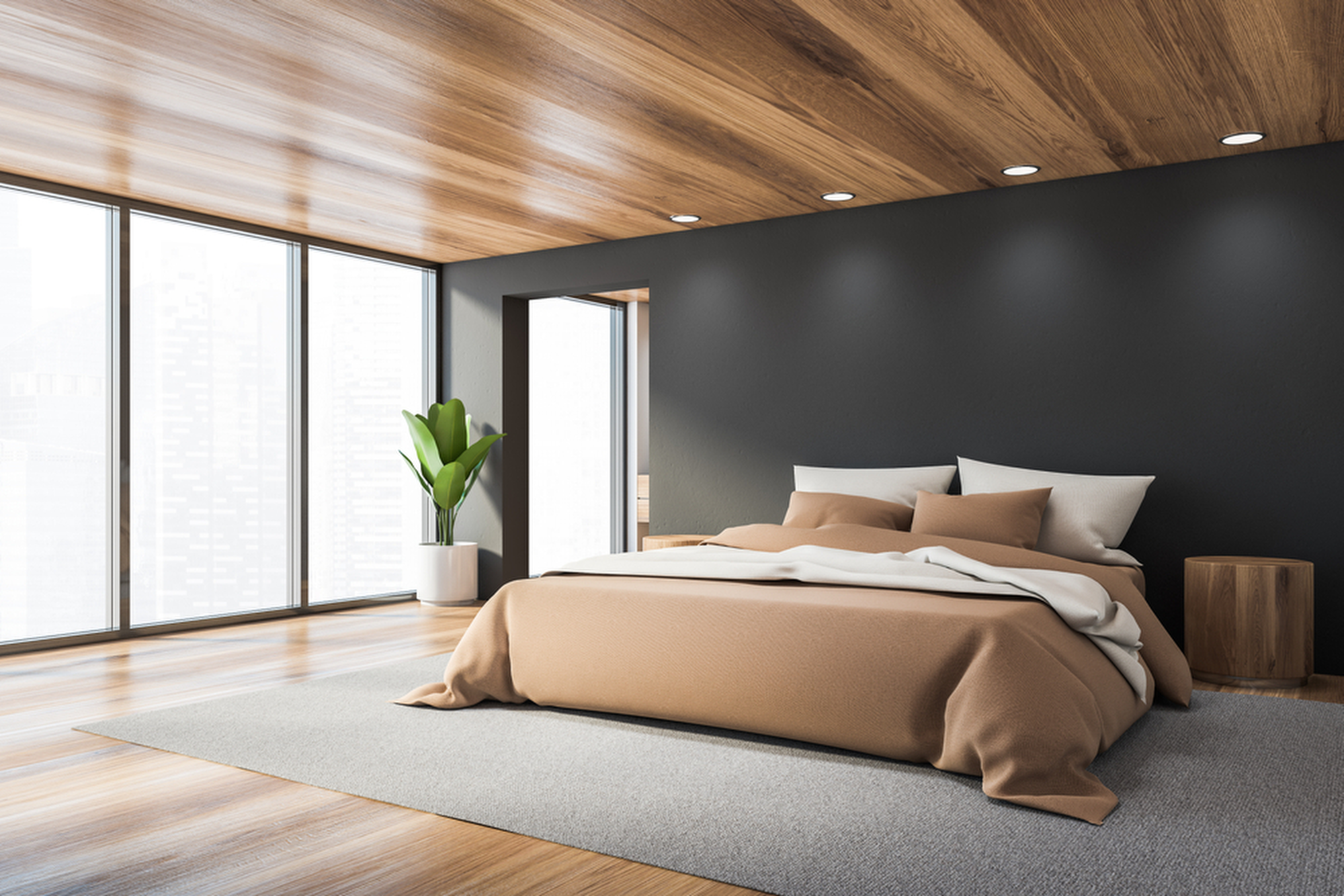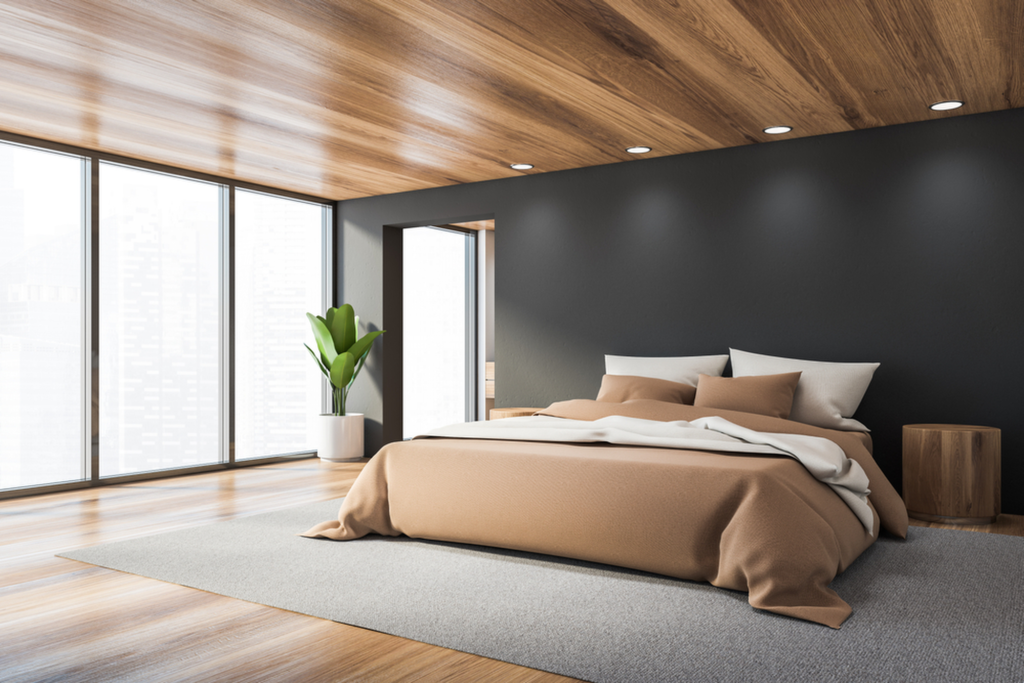 6. Drop a pop of green Minimalist Bedroom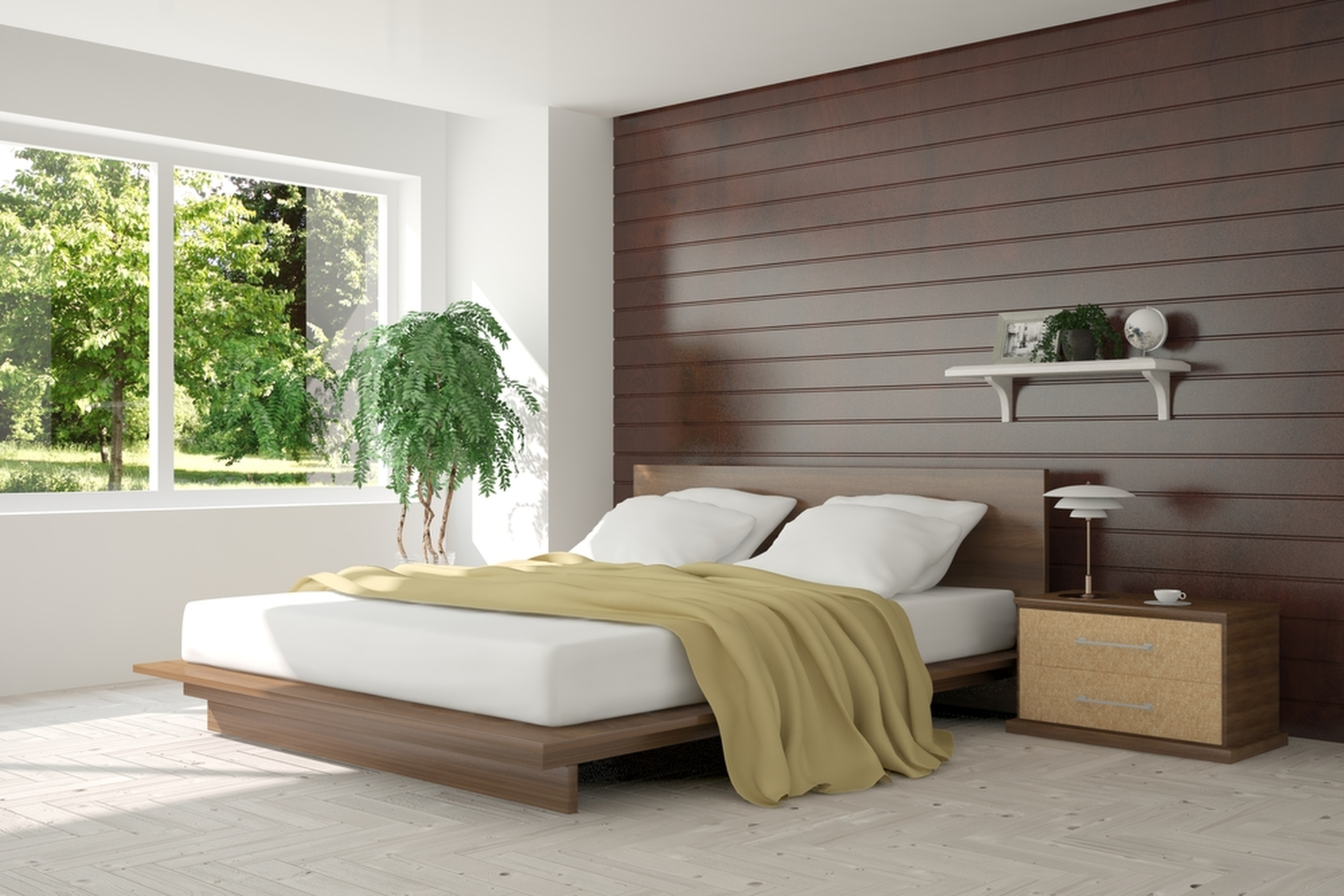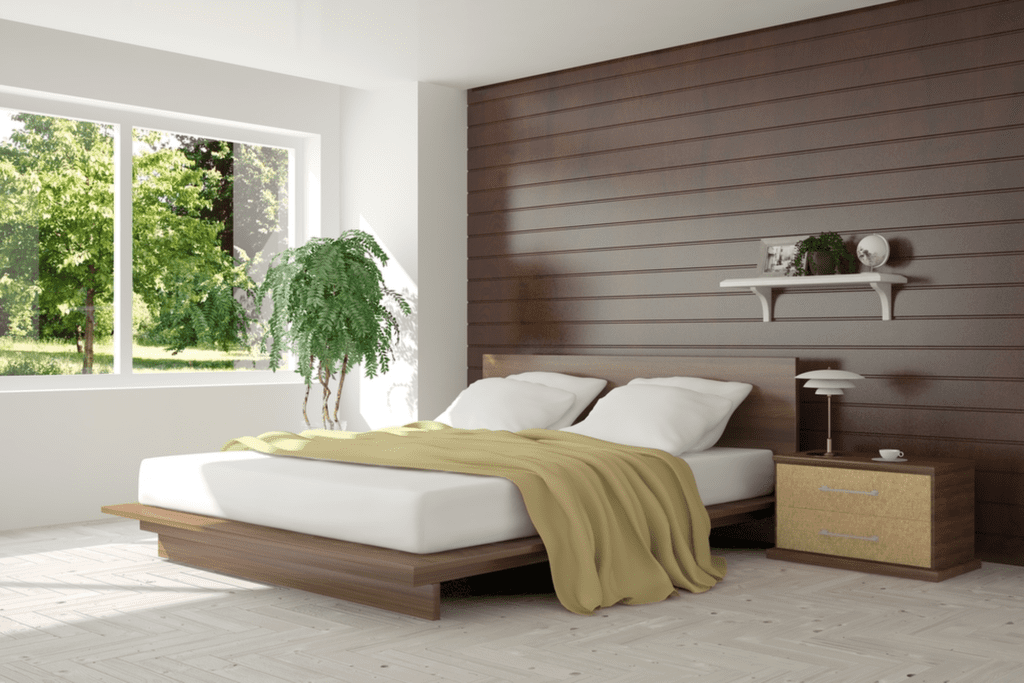 The idea of adding plants to a bedroom has been around for centuries, but it is a trend that has really taken off in recent years. A lot of people are using plants to decorate their home, but they are also using plants to decrease stress and anxiety. Plants also add a calming element to your room, which can be good for someone who has insomnia. Even if it may seem so easy, make sure that your plants doesn't overlap with your artwork and you are opting for an earthy touch on a neutral-colored room. Picking out the right plants is also important because you don't want those high maintenances or hard to care for.
7. Textures as a page-turner
A minimalist bedroom is typically created with a combination of light colors, hardwood floors, clean lines, and few pieces of furniture. However, we succumb to the urge of adding a few pieces of effects – particularly textures. For example, a pillowcase can be made from cotton velvet or from a patterned fabric that is a combination of colors. The colors should be different so you can create a more interesting pattern without the monotonous looks. You can also have a wall bedazzled with metallic ornaments. In this way, you can create a statement of your own design.
8. Choose a warm bedroom color
The shade white is often used in bedrooms to create a sense of cleanliness and serenity, as well as produce a feeling of peace and tranquility. However, you may want to give your bedroom a cozier feel. One way to do this is by choosing a warm color with a vibrant hue. Warm colors are often associated with comfort, so if you are designing a bedroom, you will want to choose a color that you will feel a sense of security in. The best example colors are muted yellow, light gray, beige, pale green, and light brown.
9. Craft own bedroom accessories
It can be difficult to find the right furniture that compliments your bedroom. But one way to make your space feel cozy is to create your own bedroom accessories. The items you create can help you achieve peace and relaxation. By crafting your own bedroom accessories, you will decide how you want it to be. Whether it be a rug, a picture frame, throw pillow, or even curtains – you'll be full of choices.
10. Get more storage space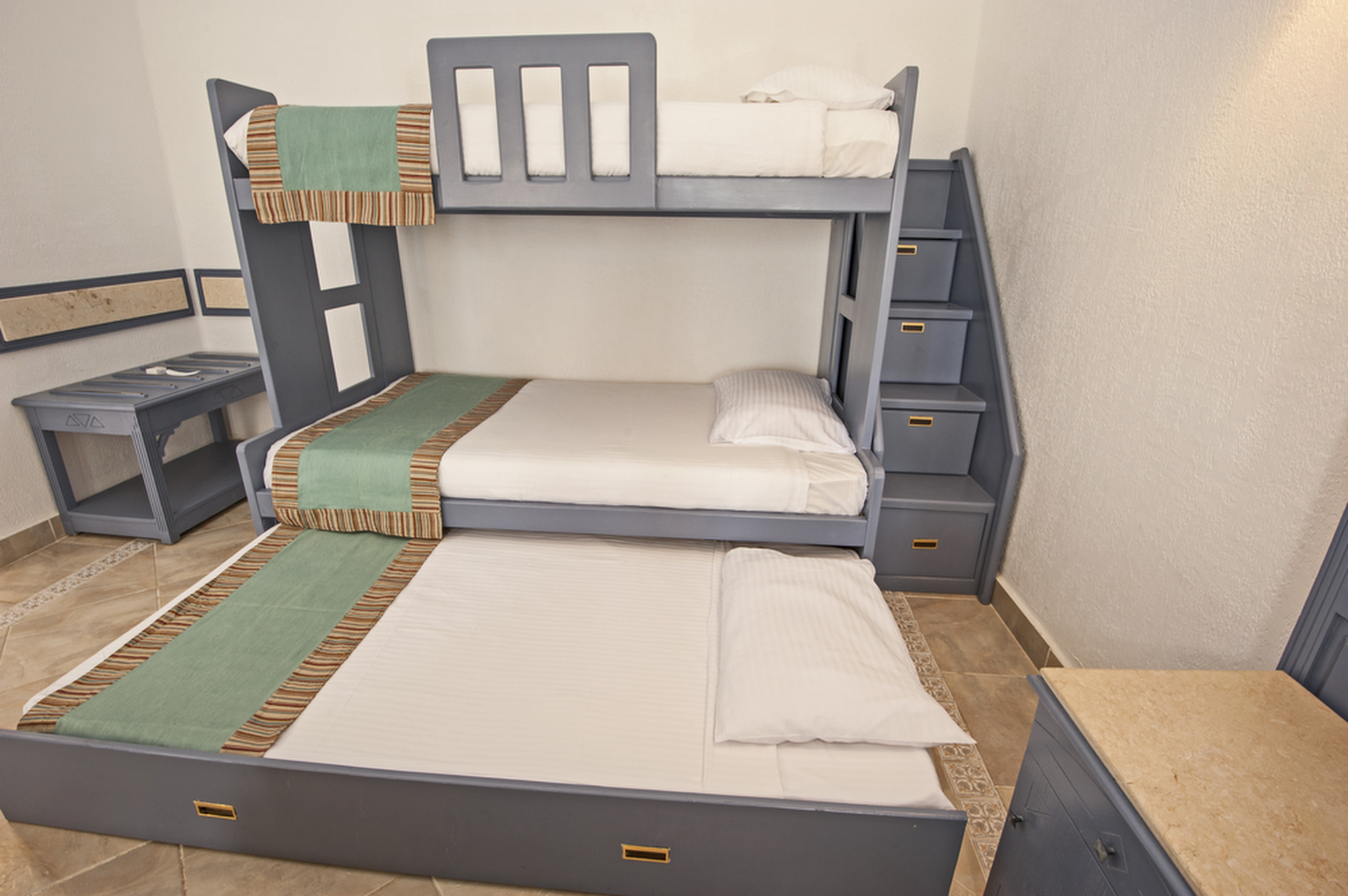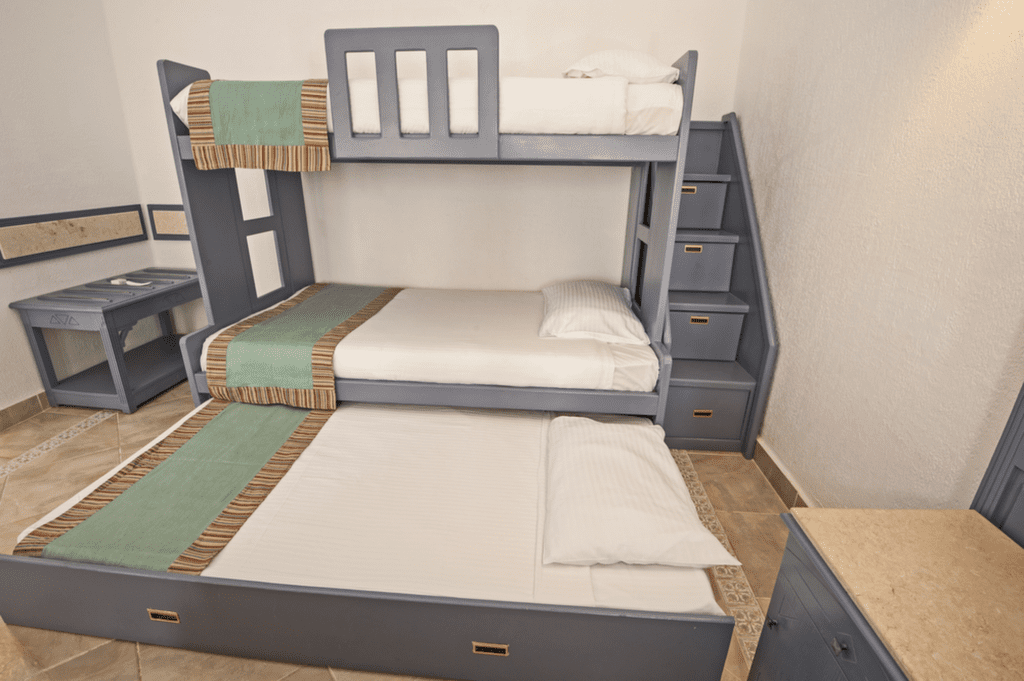 Minimalism and coziness are all about finding the best ways to use your space to the fullest. One way to do this is by getting more storage space. This means that you'll need to get creative and find ways to store your items in your bedroom. If you're looking for some storage solutions, you'll need to pare it down to the essentials. You'll want to remove any clutter from your bedroom and take only what you need.
Final thoughts about Minimalist Bedrooms
There are so many things you can do to create a cozy and minimalist bedroom. In fact, sometimes the
key to creating the space you want is to keep things 'clutter-free'! If you decide to try out our advice
about how to create a cozy and minimalist bedroom, let us know how!